Details

Created on Sunday, 10 May 2009 06:41
Last Updated on Tuesday, 16 July 2013 01:49
Written by Administrator
Hits: 5636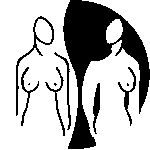 Denne hjemmeside indeholder (på dansk): 
en artikel fra februar 1996 om kropsbillede, kropstab og brystrekonstruktion efter at have mistet et bryst på grund af kræft.
afrapporteringen fra et sygeplejeforskningsprojekt afsluttet i august 1998 baseret på interviews med brystkræftpatienter som har gennemgået brystrekonstruktion.
This homepage presents (in English):
an article from February 1996 about body image, body loss and breast reconstruction after losing a breast because of cancer.
a conference handout from 1999 presenting a nurses' study based on interviews with breast cancer patients who had a breast reconstruction.
---
Hvis du har kommentarer til indholdet på disse sider, er du velkommen til at skrive til: This email address is being protected from spambots. You need JavaScript enabled to view it.
If you have any comments on the contents of this homepage you are welcome to send an email to: This email address is being protected from spambots. You need JavaScript enabled to view it.